July 1, 2020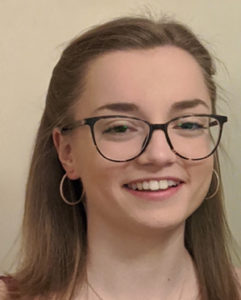 Congratulations to Megan Willmott from Oxford Brookes university, whom we announce today as winner of the Eric Kemp prize for 2020. More information on the Eric Kemp prize can be found here.  Megan describes her winning essay as follows:
The work I completed for the module Law and Religion in the 21st Century was an essay titled "Should a religious official be permitted to sit as a judge?"

My essay discussed the concept of freedom of religion, as established in Article 9(1) of the European Convention on Human Rights and the freedom to manifest religion. The essay stated, due to Article 9(1), a religious official should be permitted to sit as a judge. This argument was then countered with the qualified right under Article 9(2), which means that the right to manifest one's religion can be restricted if it is seen to be necessary and proportionate. However, my essay stated that this restriction does not have to mean that religious officials should be prevented altogether from being a member of the judiciary; their actions within their tenure can be restricted.

The next aspect my essay went onto discuss was discrimination and equality. The idea that religious officials would not be permitted to sit as a judge can raise issues of discrimination based upon their religious beliefs. Despite this, some may argue that the exception should be applied here (that discrimination can be justified for religion or belief when it constitutes an occupational requirement). Thus, it is proportionate to prevent religious officials from sitting as a judge as to guarantee religious views are not advanced. In contrast, my essay argued that to completely exclude a religious official from sitting as a judge is disproportionate and could fall under direct discrimination as it immediately assumes that they are incapable of being impartial.

The final area my essay analysed was the current prominence of religion within law-making, arguing that religious officials should not be prevented from sitting as a judge as religion is still prevalent within the legal system. Even if judges are not religious officials, in some circumstances they do rely on religion. Thus, why should religious officials be prevented if religion can still be advanced? The argument would suggest that religious officials are unable to restrain themselves from relying on religious principles, which is an unfair assumption to make.