November 26, 2020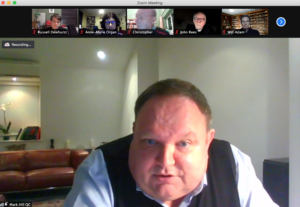 The first general meeting of the Ecclesiastical Law Society as a Charitable Incorporated Organisation (CIO) took place online on Wednesday 25 November 2020. Over 80 members attended using the Zoom platform.
A statutory dispensation contained in the Corporate Insolvency and Governance Act 2020 permits Annual Meetings of CIOs to be held virtually at the present time. To ensure that virtual meetings will be possible if needed in the future, the AGM resolved to provide for this by an amendment to the constitution.
The Rt Revd Christopher Hill, President of the Society, concluded the AGM by thanking the chairman, Mark Hill QC, the trustees, staff, and volunteers for all that has been done to ensure the work of the Society has not only continued but thrived in the face of the restrictions of the past year.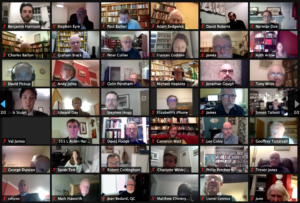 The meeting was followed by a lecture by the Revd Dr William Adam, the Archbishop of Canterbury's Ecumenical Adviser, Director of Unity, Faith and Order for the Anglican Communion, and editor of the Ecclesiastical Law Journal, on "Communion and Jurisdiction." A video recording of the lecture should be available on our Youtube channel in the coming days.