December 16, 2020


On 10 December 2020, the Ecclesiastical Law Society, in association with Villanova University, Notre Dame University, and the Dean and Chapter of Canterbury Cathedral, hosted a lecture by the Rt Hon and Rt Revd The Lord Williams of Oystermouth. This was a public lecture, delivered online, to mark the 850th anniversary of the murder of Saint Thomas of Canterbury.
Lord Williams, theologian and poet, was the 104th Archbishop of Canterbury, serving from 2002 to 2012. He subsequently sat as a cross-bench peer in the House of Lords, and was Master of Magdalene College, Cambridge until his retirement from both in the summer of 2020.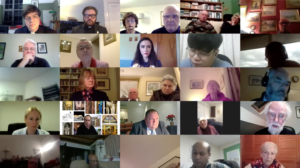 Over a thousand people from across the world registered to attend the Zoom lecture, making it the best-attended ELS event since the Society's inception. Lord Williams' insightful lecture, "Saving our Order: Thomas Becket, Henry II and the Law of Church and State," placed St Thomas's martyrdom in historical context, and demonstrated the ongoing relevance of the issues raised to today's situation.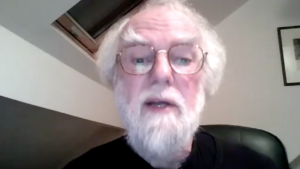 With the kind permission of Lord Williams, the lecture is now available on the Ecclesiastical Law Society Youtube channel, here: https://www.youtube.com/watch?v=m–AqC0Whc4
The lecture is introduced by the ELS Chairman, Professor Mark Hill QC, and the vote of thanks is given by Professor Micheal Moreland, Director of the Eleanor H McCullen Center for Law, Religion and Public Policy at Villanova University. The Society is grateful to Villanova University for their collaboration on this project, and especially to our lecturer, Rowan Williams.
We hope the lecture will be printed in the Society's journal, the Ecclesiastical Law Journal, published by Cambridge University Press.