June 25, 2020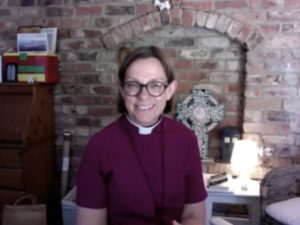 The Ecclesiastical Law Society undertook its first ever live online lecture, as the Rt Revd Dr Helen-Ann Hartley, Bishop of Ripon, addressed the society on "Law and life in the Anglican Communion." Whilst this was the second Northern Province lecture in the 2020 series, the use of videoconferencing technology allowed ELS members from all over the world to attend and ask questions.
Bishop Helen-Ann shared her experience and reflections from her time serving as Bishop of Waikato in New Zealand, part of the Anglican Church in Aotearoa, New Zealand and Polynesia. She provided a brief history of the Church, from Samuel Marsden's first mission trip in 1814, to the formation of three different tikanga, or cultural streams, from 1992. She went on to explain how different legal principles are applied within this diverse communion, across the Church's 40 provinces and the five extra-provincial areas of the Māori people of Aotearoa. Those attending learnt about the Māori concepts of kawa, tikanga and mana, and how they operate in contemporary church life.
The Society is grateful to Bishop Helen-Ann  for her fascinating lecture, which is available to view on the ELS YouTube channel here.