20 October 2021, 17:30 - 19:00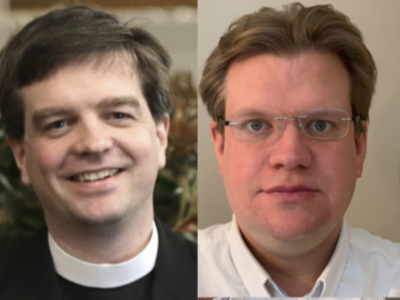 This lecture is the fourth in the ELS Northern Province Lecture series 2021.
The Revd Stephen Coleman, Assistant Director of the Cardiff Centre for Law and Religion and Vicar of St Peter's Grange Park, and the Revd Russell Dewhurst, Chair of the ELS Communications Committee, will speak on "The Canons of the Church of England – reflections on some fundamentals of ecclesiastical law." As convenors of the ELS reading groups studying the Canons of the Church of England 2020-21, the two lecturers will talk both about the practice of studying ecclesiastical law using online reading groups, and about the groups' findings after studying the canons for nine months.
This Zoom lecture is open to members and non-members and is free of charge. Booking through this website closes 24 hours before the event. Please book using the form below. The evening before the event, Zoom invitations will be sent out by email to those who have booked.
Bookings are closed for this event.