14 July 2019, 16:15 - 17:15
Wells Cathedral
Wells, Somerset
THE BISHOP BEKYNTON LECTURE ON LAW AND RELIGION 2019
at Wells Cathedral on Sunday 14th July at 4:15 pm
"Canon Law in the service of the Church"
by Professor Mark Hill QC
Professor Mark Hill will reflect on how a deeper understanding of the nature and purpose of canon law can contribute to a richer appreciation of the nature of the Church and give renewed impetus to the ecumenical movement.
Professor Hill is a specialist ecclesiastical barrister practising at the Inner Temple in London. He holds associate chairs at Cardiff University, King's College, London, Pretoria University and Notre Dame Law School, Sydney.
*****
Earlier in the same afternoon. Professor Norman Doe, Professor of Law, School of Law and Politics, Cardiff University, will speak at Evensong (3 pm) on Richard Hooker, one of the founding geniuses of Anglicanism.
*****
All are invited: RSVP by Monday 5 July 2019 to paula.denyer@wellscathedral.uk.net.
John Davies
Dean of Wells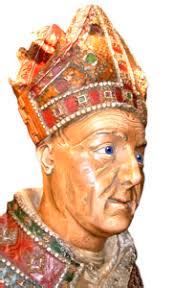 Online bookings are not available for this event.
Venue map
Loading map....