11 May 2022, 17:30 - 18:45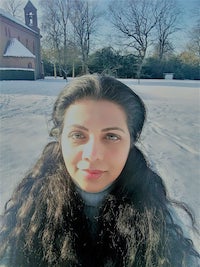 This lecture will be delivered online using Zoom.
Canon Dr Sanjee Perera is the Archbishops' Advisor on Minority Ethnic Anglican Concerns. She is a Cognitive Ecclesiologist specialising in Ethno-centric identity in Anglican ecclesiology. Her Doctoral thesis was on Ethno-social Identity, Moral judgement and Decision making in Societies experiencing Ethnic-conflict. Her most recent large scale research project was at the University of Birmingham, investigating how the Church of England navigates race, and the cognitive impact of racialised ecclesial spaces on marginalised peoples.
Sanjee is an Associate Fellow at the Open University School of Law; Honorary Research Fellow in the Department of Theology at the University of Durham; Honorary Research Fellow in Theology and Religious Studies, at the University of Chester; Research Fellow at William Temple Foundation, and Visiting Fellow at the Centre for Trust, Peace and Social Relations, Coventry University. She is an honorary lay Canon of Liverpool Cathedral, and a trustee of various Christian missional organisations including 'World friendship' & SPCK. She is an avid gardener, choral singer, and a church crawler with a passion for stained glass and lives in community with ordinands at The Queen's Foundation.
The subject of the lecture will be 'Through the Cobwebs of Process; Navigating Canon Law, Consistory Courts and the Clergy Discipline Measure in the Church of England's Quest for Racial Justice.'
This Zoom lecture is open to members and non-members and is free of charge. Booking through this website closes 24 hours before the event. Please book using the form below. The evening before the event, Zoom invitations will be sent out by email to those who have booked.
Bookings are closed for this event.