16 February 2022, 17:30 - 19:00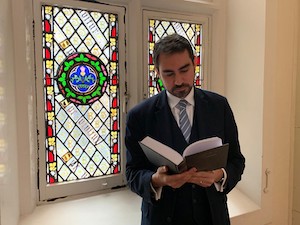 Ian Blaney Esq., Partner, Lee Bolton Monier-Williams LLP, will speak on "Pious Causes: the boundaries between charity law and ecclesiastical law."
Charities increasingly make up the body politic of the Church of England. They include PCCs, diocesan boards of finance, national institutions and soon cathedral chapters. The general public could be forgiven for thinking that "the Church of England" is a national charity. It has not always been the case that the work and mission of the Church of England has been through charities, and for much of its history the church has remained largely independent of charity law. What are the consequences of increasing reliance on charities and where do the boundaries lie between ecclesiastical and canon law on the one hand and charity law on the other?  
This lecture will now take place online over Zoom.
The lecture is free of charge but you must book to receive Zoom details, using the form below. Booking through the website closes 24 hours before the event, and the Zoom details will be sent out the evening before the event. This lecture is open to members and non-members.
Bookings are closed for this event.