13 September 2021, 17:30 - 19:00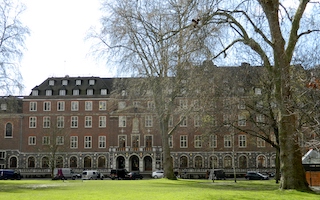 Wendy Matthews, Head of Mission, Pastoral and Church Property at the Church Commissioners, is leading on a review of the Mission and Pastoral Measure 2011. Following a debate at General Synod, a Green Paper has been published and a consultation has been launched which will last until 30 September.
See https://www.churchofengland.org/resources/parish-reorganisation-and-church-property/review-mission-and-pastoral-measure-2011. The Measure covers the arrangements for pastoral reorganisation and the re-use of church buildings which are no longer needed for public worship.
Eve Poole, Wendy Matthews and Alex McGregor will speak about the Green Paper and consultation, and there will be opportunity for questions and discussion.
This Zoom webinar is open to ELS members only.
Please sign up by Friday 10 September.
Zoom links will be sent out to those who have signed up 24 hours before the event.
Bookings are closed for this event.